People Love Us, Have a Look!
Recent testimonials about radon mitigation from our valuable customers.
Having heard and read about the concerns regarding Radon, my wife and I started to look into what it was, the effects of Radon and how to fix any problems that we might have.  After a conversation with a friend about Radon, she told my wife about Advanced Radon Solutions (ARS).   With this, we called ARS and set up an appointment with Ben.  Ben came out to our house and in a professional and in laymen's terms, explained what Radon is, how it happens and why, how to test for it, and what are the solutions.  Ben then left a monitor to check the present level in our house (free of charge).  After a couple of days, Ben returned and checked the levels.  Federal standards indicated that anything over 4 points indicate there is a problem.  Ours was just over 7.
With this information, we decided to have the problem resolved.  Working with Justin, a time was set up to come to the house to install the equipment.  Justin was very knowledgeable on the construction issues of the installation.  This was beneficial to me as I did not want to have issues with the house.  Both Justin and Ben worked on the installation which was done in a professional manner, from the explanation of what they were going to do, to setting up things to protect items in my house, the actual installation including clean up, and explaining exactly what things I needed to know to ensure that the system continued to work correctly, including any follow up that I might have.  Everything was done, from start to finish, in a polite, professional, and knowledgeable manner.  Justin encourage us to have a third party, such as the State of Utah which do provide kits to test, come in and test for Radon.  After the work was done, this was done and our numbers were between 1.5 and 2.  Price was very competitive and reasonable with other companies.
The main reason for installing a radon mitigation system is to protect my wife and I, and especially my grandchildren when they visit, from the hidden effects of radon.
Advance Radon Solutions, both Justin and Ben, were professional, polite, knowledgeable,  and it was a pleasure to work with both of them.  I would highly recommend working with them on any issues that you may have with Radon issues, from what it is, to having to fix any problems, to the complete solution.

When we found out that our basement had a high radon level reading, our concern was high because our family spends time there daily.  Advanced Radon Solutions provided us with a quote and an timely appointment convenient to us so that we could get back to feeling good about using our basement.  They explained the process well and answered all of our questions to our satisfaction.  They were in and out quickly (half a day and a follow up visit the next day after our roof ice had melted).  They treated our home respectfully, cleaning up after themselves.  We appreciated the professionalism they showed and we're happy to report that upon retesting 12 days later, our basement radon levels were well below the guidelines for safe levels.

I couldn't have been more satisfied with my experience with ARS. When I first learned that I had high levels of radon I was VERY skeptical at its legitimacy. But after researching it I was shocked to find out how prevalent and dangerous it was to the health of my family. After educating myself with radon I new that it was a problem in my home that it needed to be fixed right away. I called around to get multiple bids and was pleased to find out that ARS was several hundred dollars less than the next closest bid. Justin and Ben were a pleasure to work with. They arrived for the install exactly when they said they would be there. The install went smooth and I was given thorough instructions regarding the system when the install was finished. I was very pleased with the entire process and would highly recommend ARS!

After testing for Radon and doing the research to decide that we wanted to mitigate, I started contacting Radon mitigation companies to come and give me a bid.  I was a little worried about the installation options since we had a finished basement.  I had several of the main Radon installation companies come out to bid and give ideas on how to route the system.  I was most impressed with ARS and their design creativity in coming up with a way to install the system with no impact to the finished basement.  They came and installed the system on schedule and did a very nice job of cleaning up after themselves.  They took the time to thoroughly explain how the system works.  Over all we are very happy with how the installation went.  I would recommend ARS for a Radon Mitigation system installation.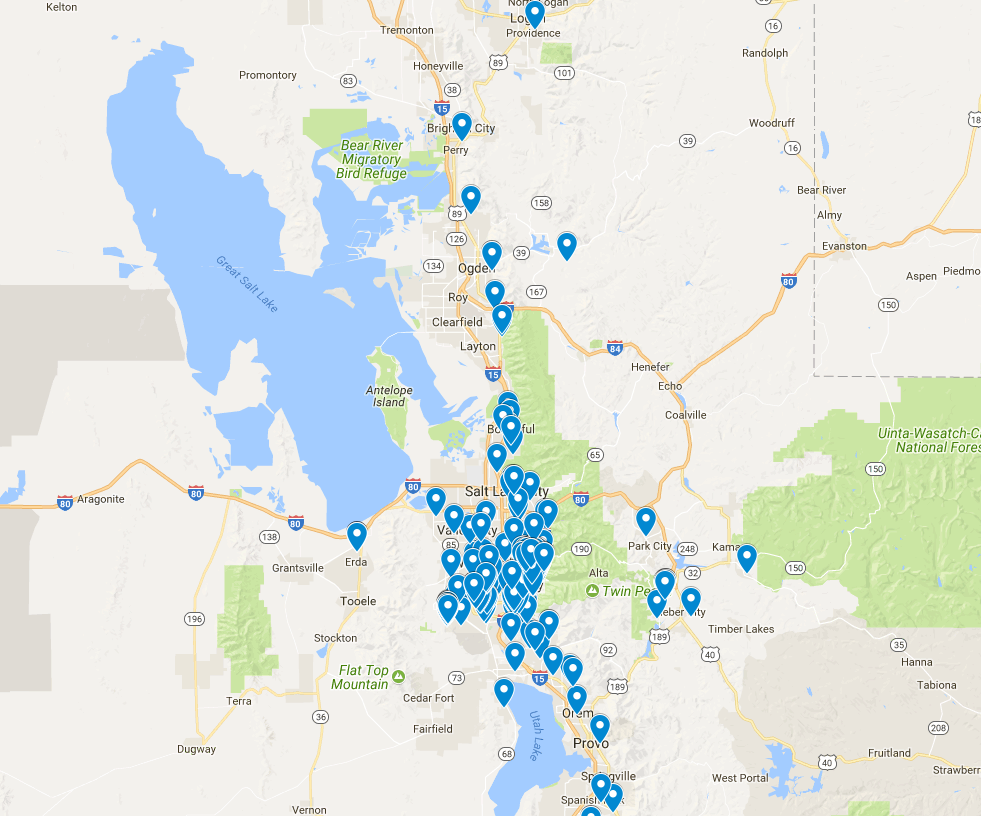 Have something nice to say? Send us a note.

We love your testimonials. Please email us your feedback and we'll include it on our website for future customers. Feel free to review us on Google and Facebook also.